Value Proposition
S.S. White Aerospace is constantly trying to improve the overall experience of our customers. We attempt to put ourselves into your shoes and see ourselves from your perspective. This has led to creating a Value Proposition for our customers which is the result of addressing the critical areas you value most.
Experience in Aerospace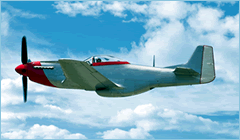 We have supplied the aerospace market since 1941 and were the first company to put a flexible shaft in an aircraft. We speak the language of the aerospace industry. Having this experience gives us expert knowledge of the issues associated with using flexible shafts in aerospace applications and how to successfully address them.
Responsiveness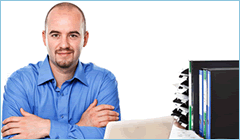 We pride ourselves on our responsiveness to our customers' needs. We will do whatever it takes to make sure you are satisfied. Sales managers meet regularly with design engineers to review drawings and technical specifications.  Our technical teams consistently go above and beyond to help our customers tackle their most challenging jobs.
Quality Systems
We have excellent quality systems in place to ensure consistent, reliable product makes it to you on time. Our quality systems are all tied together through our ERP system, providing full integration with all aspects of our organization. We currently have the following quality certifications:
United States:
AS9100 and ES9100 Third-Party Certified
ISO9001
United Kingdom:
AS9100 and EN9100
ISO9001
India
Nadcap accreditation for Heat Treating
AS9100 and ES9100 Third-Party Certified
ISO9001
ISO/TS 16949
Testing Capabilities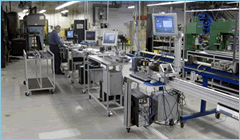 S.S. White Aerospace has the most advanced flexible shaft testing equipment in the world. Designed and built in-house by our own engineers, our specialized instruments test a wide range of parameters required to ensure a consistent, high quality product. We have specialized testing equipment for the following tests:
Ultimate Torsional Strength (UTS)
Yield Torsional Strength (YTS)
Torsional Deflection
Torque to Rotate (TTR)
Differential Torque to Rotate (DTTR)
Point of Helix
Bending Flexibility
Fatigue Life
Endurance Life
Axial Stretch
Hysteresis
Engineering Driven Company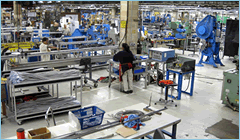 S.S. White is owned and operated by engineers with many years of experience in the aerospace industry. We speak the language of aerospace and are focused on providing our customers with the most innovative solutions to their most challenging engineering problems.
Traceability
S.S. White has a robust traceability system to keep track of all parts by lot and part number.  We utilize our ERP system, Epicor, to fully integrate traceability into all our manufacturing processes.  We can trace every part from raw material through to the final location of the finished assembly. 
Innovation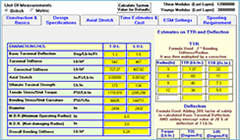 Our engineers are constantly creating innovative solutions to difficult problems. Two of our biggest innovations are Perflexion and Flexcellent.
Perflexion

S.S. White's proprietary computer modeling program used to optimize flexible shaft design. Based on the work of our own Dr. Adam Black, Perflexion is used to develop all our aerospace flexible shafts.

Flexcellent

A proprietary permanent lubrication system used to increase flexible shaft endurance life and reduce maintenance costs.
International Presence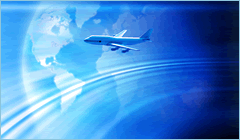 S.S. White has three international facilities: United States; United Kingdom; and India. Our international presence provides our customers with resources and support around the clock. We have worked hard to make sure all our facilities share a common culture of high quality standards and quick responsiveness to our customers' needs.